Meet Dr. Robert Thoma
A Life Shaped by Chiropractic
With a father who was a medical doctor and a mother who was a nursing educator, Dr. Thoma grew up in a medical family that surprisingly understood the value of chiropractic care. In fact, it may count that his first adjustment came while he was in utero. Injuring her back while pregnant with Robert, his mother sought help from the family chiropractor.
Growing up active with water sports, wrestling, football, snow skiing and as a former pro motocross racer, Dr. Thoma never missed an event or competition due to injury. He owes it all to the natural healing profession of chiropractic. "I saw my chiropractic care as my secret weapon. It played a huge role in my success in school and in sports. I always responded well and I was hardly ever sick" as a result of regular adjustments from the family chiropractor.
Changing Paths
Throughout the years, Dr. Thoma was astonished at the incredible results he received from his chiropractic care. A knee injury while participating on the track team in college brought him to see the family chiropractor. Receiving his adjustment resulted in his running his fastest mile time ever. Disenchanted with the culture of his pre-med studies, Dr. Thoma was open to his chiropractor's suggestion as it came on this particular visit. Had he considered chiropractic? Within a few weeks he went to Chicago for a tour of the National University of Health Sciences and knew instantly that it was meant to be.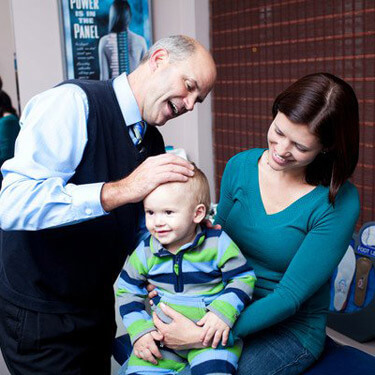 Continuing to Learn
The early course work at Penn State and National helped shape the way Dr. Thoma would practice and continue to learn in the future. Advanced coursework and certifications obtained:
Certified Brimhall Wellness Practitioner
Certified Spinal Reflex Analysis
Certified Posture Exercise Professional
Advanced Certified Activator Method Adjusting Technique
Titleist Performance Institute Certified
Advanced Wholistic Methylation
Neuromechanical Technique
Chiropractic Biophysics
An Active Life in Our Community
Dr. Thoma is passionate about the Chesapeake Bay and its offerings. Raising his family on the water and enjoying recreational boating is one of his joys. He is also passionate about golf and enjoys tournament play. Over the years he has enjoyed playing golf with his family at Broad Bay Country Club and The Signature at Westneck. He is married to Sharon and they have three children Katie, Owen and Raegan.
Dr. Thoma enjoys attending Spring Branch Community Church where he and his family have been a long time volunteers. He is a lifelong fan of the Pittsburgh Steelers and Penn State Nittany Lions football.
He supports local charity participating in fund raising events for CHKD, Virginia Beach Home Now, Young Life Capernum and Habitat for Humanity.
He loves to watch high school wrestling and for many years was the team chiropractor for the Cox High School Wrestling Falcons. You may also see him at Inlet Fitness where they refer to him as their "Team Chiropractor".
If you'd like to find out more, Dr. Thoma is pleased to offer complimentary consultations. Contact our team today to schedule your first appointment!
---
Chiropractor Virginia Beach | (757) 481-5444