Cape Henry Chiropractic Wellness Reviews
What Our Virginia Beach Patients Say
At Cape Henry Chiropractic Wellness we love when patients share with us their feedback and comments after chiropractic care. Please read our patient testimonials below to see what other people have achieved through their tailored treatment plans with us.
Share your stories too! Click here to send us your feedback so that we can help to spread the word about the benefits of natural Cape Henry Chiropractic Wellness care.
For more information or to schedule an appointment call or email us today.
---
Caring and Thoughtful
I am a 70 year-old woman whose son, also a patient of Dr. Thoma's, referred me to Dr. Thoma to whom I will be forever grateful. I began seeing Dr. Thoma in November 2018 when I had severe hip pain and could barely walk.
Upon x-rays and thorough examination, Dr. Thoma began a therapy program for my condition and within the first month my pain was decreased substantially. With continued therapy and exercises prescribed by Dr. Thoma, I am able to move with greater ease and look forward to my continued readjustments. The staff are a pleasure to behold. If something comes up unexpectedly and I need to see Dr. Thoma before a regularly scheduled appointment, Monica is always there to save the day! Brendan is caring and thorough as he assists Dr. Thoma carry out specific treatment and exercise maneuvers.
I cannot recommend Dr. Thoma and Staff highly enough! The caring and thoughtful nature of Cape Henry Chiropractic is simply off the charts.
Forever Grateful,
– Therese P.
Amazed With The Outcome, Better Golf!
Patient's Occupation: Accountant
I never thought that I would ever go to a chiropractor, didn't think they could help me. I've always been a bit rigid, difficulty turning my head, flexing my arms, etc. When my wife started to notice that I was hunching forward all the time, I decided to give it a try. I must admit, I was amazed with the outcome! In just a short time, I can turn my head and look out the back window of my car. I no longer have a "tight" neck. I feel much better and no longer slouch forward. As a side benefit, the increased flexibility has greatly improved my golf game. I now shoot 15 strokes better per round without a single additional lesson.
Thank you Dr. Thoma for all that you've done and for all the potential you have shown me.
– Alan B.
Dr. Thoma Helped My Scoliosis Pain
The team at Cape Henry Chiropractic is truly unparalleled. I was diagnosed with scoliosis at age 10 and have been struggling through pain for most of my life. I'm a professional ballet dancer and my body needs constant care, not only for spine wellness, but for overall preventable maintenance against injuries and the daily stress of my career. I've lived in several different states and have seen several different chiropractors, but none have kept my body in such great performance shape. Anytime something feels out of place from a rehearsal or simply sleeping wrong, Dr. Thoma and his team always take extra time to make sure all my needs are met. I've been seeing Dr. Thoma for a little over 2 years now and have been feeling and performing my best. Everyone on his team is kind and helpful and really makes you feel like family. The office has such an open and friendly environment that you can't help but leave with a smile on your face and a straighter back!
– D.B.
Neck Pain Relief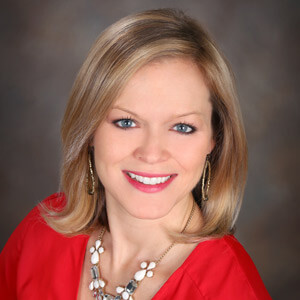 I met Dr. Thoma at Inlet Fitness during a free postural screening. I had always been curious about Chiropractic health and had even seen one or two in the past. Being a fitness professional is hard on your body and after having 2 children in the recent years I knew it was time to take care of myself. I had been having a host of lower back pain and major stiffness in my neck. I believed it was all due to tension, stress and lugging around toddlers. I was getting regular deep tissue massage to no avail. At my screening, Dr. Thoma pointed out some discrepancies that were likely causing these issues and scheduled me for a thorough exam and X-ray.
I had significant issues in my C2 (neck) causing a nasty chain reaction in my body. I committed to his care program and am now a firm believer in non-evasive, all natural Chiropractic Care. I'm more mobile, feel less rigid and tense, while possibly preventing me from any future surgeries. Most notably, I was told by my MD that I likely had a bicep tendon tear. My shoulder had been bothering me for 2 years. After seeing a Physical Therapist for a few months and popping Mobic to reduce the inflammation, I mentioned it to Dr. Thoma. I already had an MRI scheduled and was prepared to go to surgery. Dr. Thoma, aka Dr. Feelgood, worked his magic and fixed my aching shoulder. Guess what? It was stemming from my neck issues! I now have no more pain and full range of motion in that shoulder now. Thanks Dr. Thoma!
– Jana R.